MAY 2023 NEWS
Read about the latest happenings at LivestockCity below. We have a lot going on right now and excited to talk about some of it.
---
---
Here's a summary of things accomplished during the past year:
1. The new version of the website is launched May 16, 2022. It replaces the ol site that had many issues, such as slow performance , design issues, and lots o errors. There had not been a site update in several years before this. Becaus the old site wasn't active, we started over with no users.
2. We created a real-time messaging app to replace the "email" style internal messaging that was not as direct. Now messages are instant and it works like Facebook's messenger.
3. We started "Groups" and replaced the forums section with these animal groups. They are basically discussion groups.
4. For the Activity feed part, there's uploading of videos and images and taggin other users.
5. We added EPDs for cattle farmers to add this to their cattle animal profiles.
6. Introduced online auctions and held several "national" online auctions for llamas, alpacas, and goats. More auctions are being planned, but also, any farm can now have their own online auction. They set the dates end time.
7. Farm stores – coming soon, farms will be able to sell their food products through the LivestockCity marketplace. Open your own store, and even sell non-food products – wool, yarn, crafts, clothing, etc. COMING SOON!
8. Mobile apps – the team is working on completing the first version of our mobile apps.
9. Stealth projects – we have a couple big features we're working on that be available later this year. Stay tuned.
---
How you can make the site better
1. Complete your user profile and farm profile. Nothing is more boring that viewing profiles that have no information! People are looking at your profile, but there's nothing there! Some of you might find profile photos inserted for you after some time, and that is because it is more interesting to see a photo. You can upload/edit at any time.
2. Post content. Similar to your profile, posting content of your animals or farm is what people find interesting. Status updates, talking about events you're attending, etc. is what we would like to see. And, we will share this content on sites like Facebook, Twitter, Instagram, which will increase you reach.
3. Get in the Directory! You are a breeder of livestock? People are coming to the site to find breeders but not finding you. That's because you need tocomplete your farm profile. The farm profile section about the animals you breed (animal/breeds) is the section you need to complete. If you breed horses, cattle, and pigs, you can be in all those directories absolutely free.
4. List animals or items for sale. Do you have animals for sale that you don't want to auction? Do you have a tractor or wagon for sale or electric clippers? You can post this on the site for free and not pay any fees for selling. Go to the private treaty section to list your animal/item.
We built this site for you, the farmer. Now it's up to you to help make it great. This site has the potential to be the biggest livestock platform, but we need your help to get there! Login to begin working on these things we have mentioned here.
---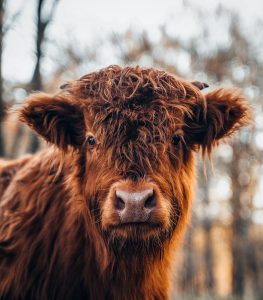 HIGHLAND CATTLE ONLINE AUCTION
Announcement coming soon
Are there features you would like to see? Errors you've encountered? Let us know! Reply to this newsletter.
Thanks again for joining our ever growing community.